There is laser mark (#1,#2,#3…...) on lower right corner of ignition (front). There are "DLE"and 7 digital serial numbers and "date of manufacturing" marked on the side of ignition. Cap of spark plug has a "DLE" mark.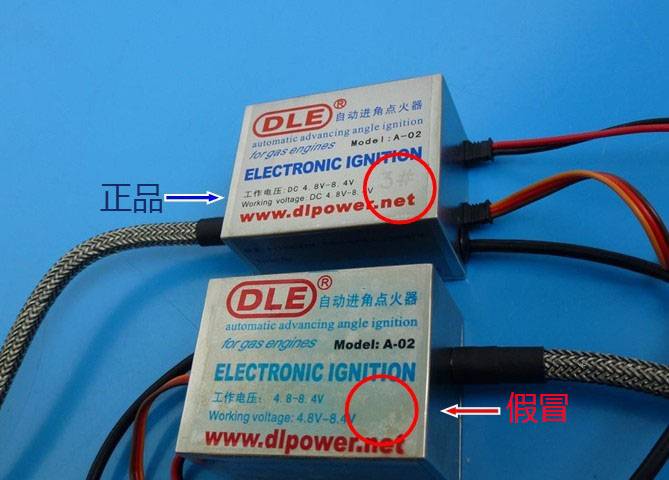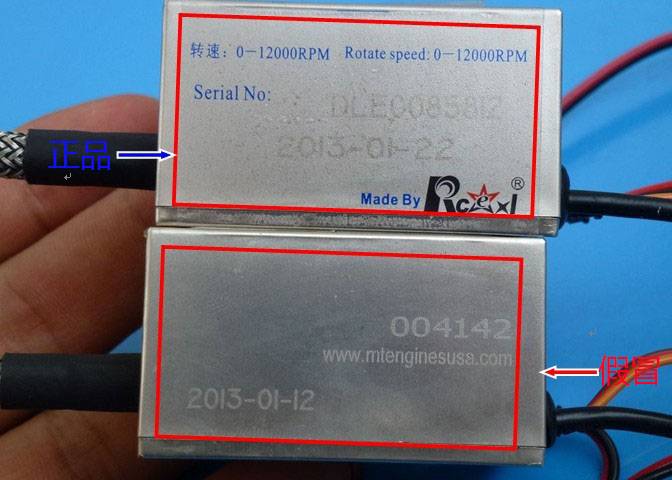 How to identify genuine DLE engine cylinder?
The parting line of Genuine DLE engine cylinder is clear and smooth, no machining mark.
Fake engine cylinder: the parting line is very rough and cooling fin is machined after molding.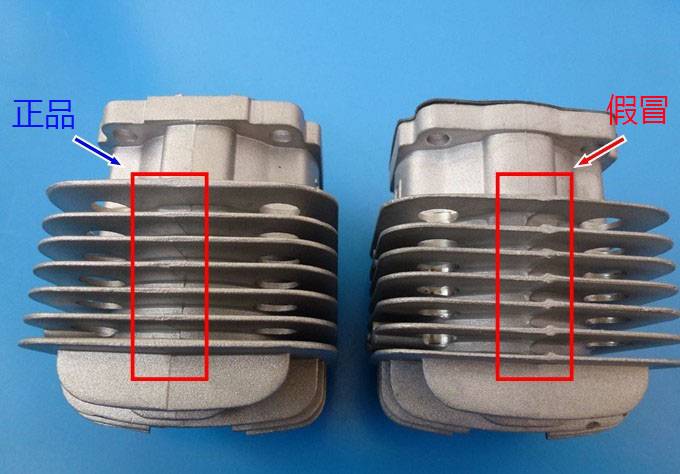 How to identify genuine DLE engine connecting rod?
All connecting rod of genuine DLE engine are marked with DLE logo, Fake engine has no "DLE" mark on the rod.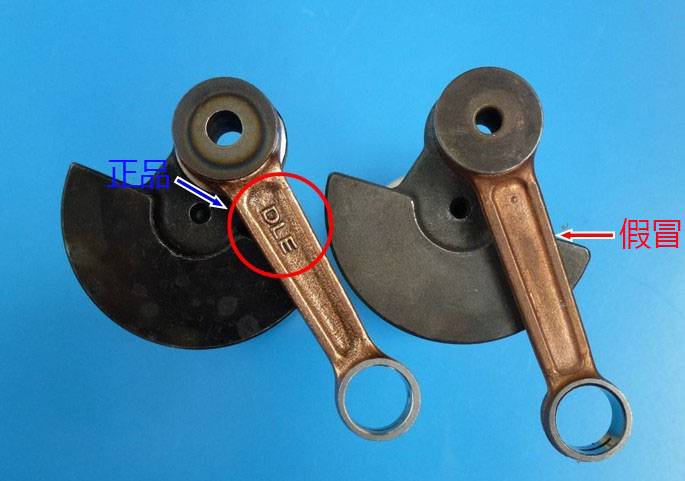 How to identify genuine DLE engine User manual?
User Manual for Genuine DLE Engine shows a clear contact details. The DLE engine exclusive manufacturer is Mile Hao Xiang Technology Co., LTD, and the content of manual in box is exact same as the manual that downloaded from DLE official website.
The fake DLE User Manual normally covers or changes the contact details of original manufacturer.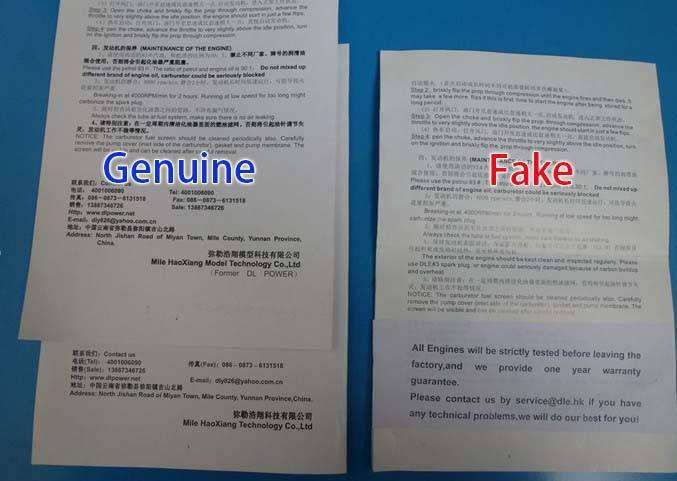 ow to avoid purchased a fake DLE Engines?
DLE has no branch or sub-contracted; DLE has no factory or official dealer in Hongkong. Most of fake DLE engines are selling from on-line shops like eBay or Amazon, DLE company will not take any responsibility and provide service to fake DLE engines.
The fake engine manufacturer may build it even more similar to genuine DLE engine in future, so we strongly suggest to purchase engines from DLE authorized dealers or retail shops only. If you have a doubt for the engine you purchased, please do not hesitate to contact us.
DLE mailbox: dle@dlengine.com